Certified DIE-MAKER by Bobst

We at Gerdins have a long experience of diecutting in demanding materials. Our cutting tools produce details for the industry with the highest accuracy, regardless of whether it is a gasket for the automotive industry, a foam interior for box or a detail for the electronics industry. 
If you are going to produce knee pads, seat cushions or sound absorbers, we also manufacture complete molding tools in aluminum or prototype material.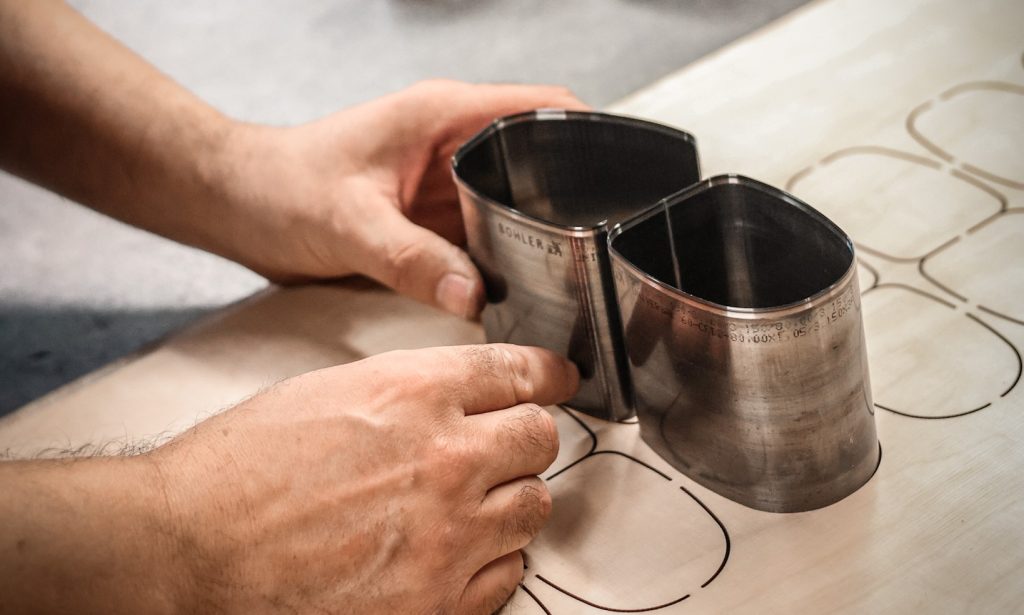 For die cutting in corrugated board, Gerdins offers high-class tooling solutions, both in terms of flatbed and rotary tools.Quality, function and overall economy are in focus .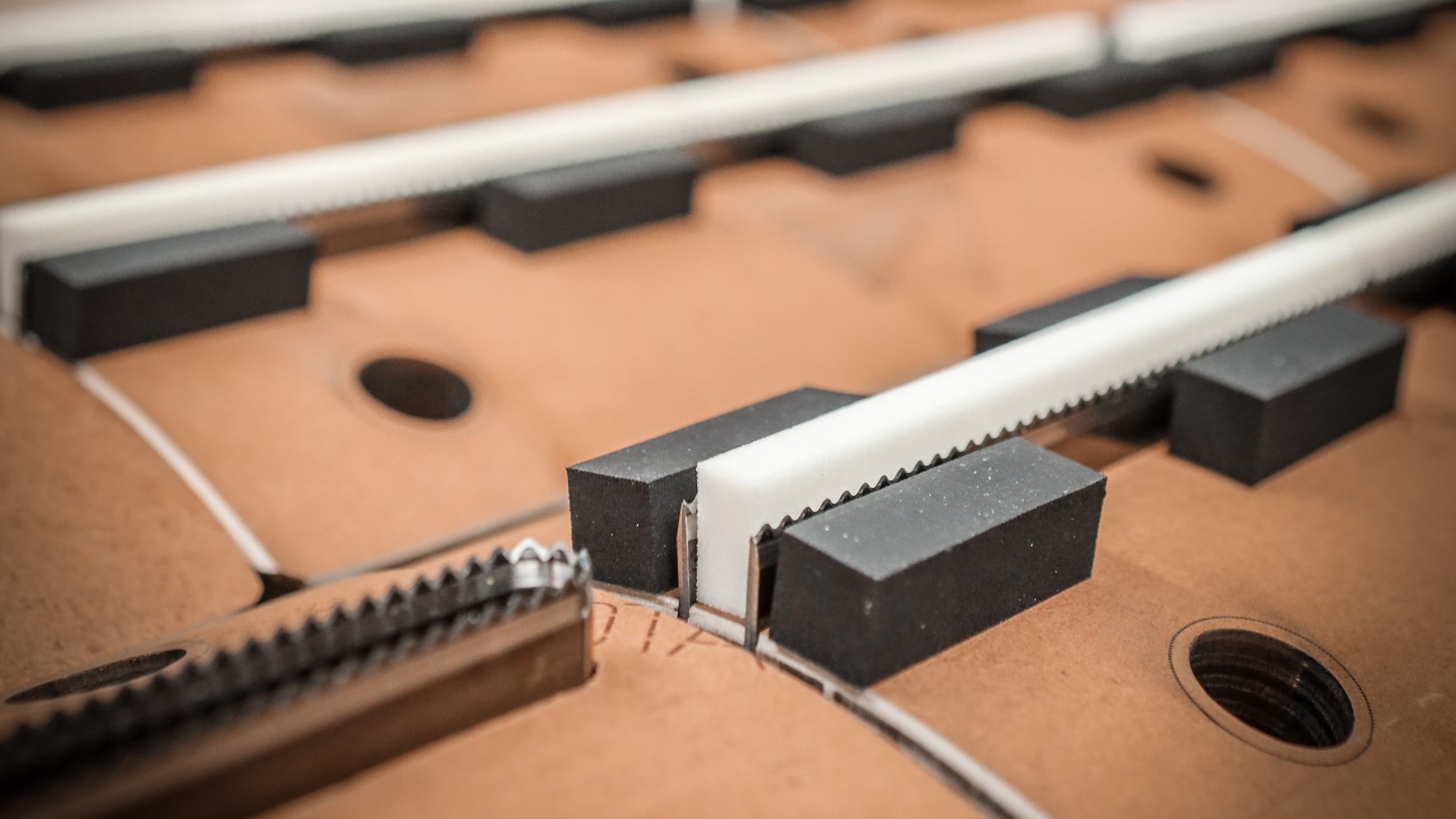 Quality and function are the focus of our cardboard tools. Gerdins can provide the optimal tool solution that suits your machine and material. This results in short intake times and high safety.  
We only use the highest quality plywood, cutting lines and rubber in our tools, we know that choosing the right material is critical to good function. 

SPECIAL PRODUCTION - AT THE LEADING EDGE
Gerdins Cuttning Technology has over the years continuously invested in new machines with the latest technology. This means that the production with our high-tech machines are in principle fully computer controlled. 
When designing the punching tools, the very latest CAD technology is used, which is fully integrated into the production equipment. This applies to everything from laser cutters and automatic cutting and bending machines for processing punched steel to plotters/test tables, milling machines and cutting tables for the ejector rubber as well as automatic equipment for the manufacture of cleaning tools. 
BOBST DIE-MAKER CERTIFICATION PROGRAM
Why choose a Certified Die-maker? Converters need to be confident that their die-makers have the skills, understanding and equipment required to produce high-quality dies - the BOBST Die-maker Certification Program is a guarantee of excellence. Every BOBST-certified die-maker has been identified as having a positive, forward-thinking attitude towards quality standards, innovation, automation and digitalization, ensuring they possess the mindset and approach to production that converters ask for.
 
When we started the certification process, our ability, knowledge and understanding of the entire tooling process was evaluated by a BOBST tooling specialist, which helped us at Gerdinsatt to ensure that we are working correctly and optimizing our equipment to produce excellent tools. 
 
Finally, now that we are certified, BOBST provides a wide range of support systems and exclusive products – everything we need to provide our customers with the best tools. 

Besides supplying the cutting dies and punches of the highest quality we build our business on integrity and ethical attitude to business. By working closely with you as a customer, we believe that together we can create a long-term growth. As a partner to our customers, it is natural for us to contribute to the competitiveness of the entire life cycle. All our business areas can offer a customer the appropriate mix of engineering, manufacturing and logistics.