Quality and function are the focus of our cardboard tools. Gerdins can provide the optimal tool solution that suits your machine and material. This results in short intake times and high safety.  
We only use the highest quality plywood, cutting lines and rubber in our tools, we know that choosing the right material is critical to good function. 

GERDINS STAND FOR QUALITY, FUNCTION AND MODERN TECHNOLOGY
The modern packaging industry needs tools that optimize and streamline the production process. Contact us and we will be happy to tell you more about the possibilities available with Gerdin's punching technology. 
Milled steelplates/ Matrix
Regardless of whether you use the classic pertinax the matrix or a milled steelplate, we deliver solutions that give the best results. For long series is a milled matrix plate the obvious choice.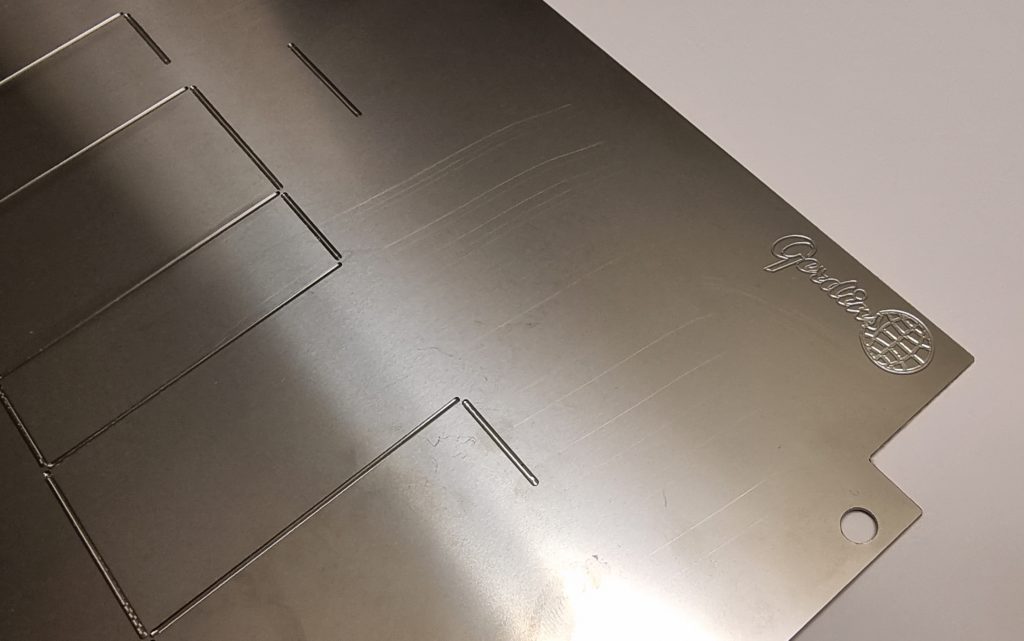 The system is based on dynamic stripping, through a balanced interaction between male and female board. Manufacturing is completely CNC controlled and in perfect harmony with the cutting tool. Gerdin's stripping tools makes the time-consuming assembly of lower pins redundant.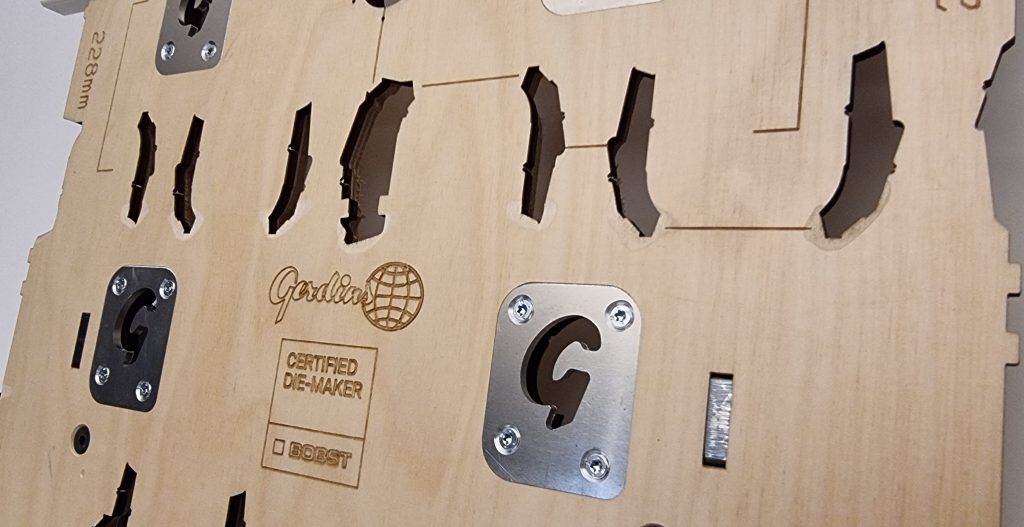 We supply complete blanking tools for all machines on the market. With a well-functioning blanking tool, the production process is made more efficient.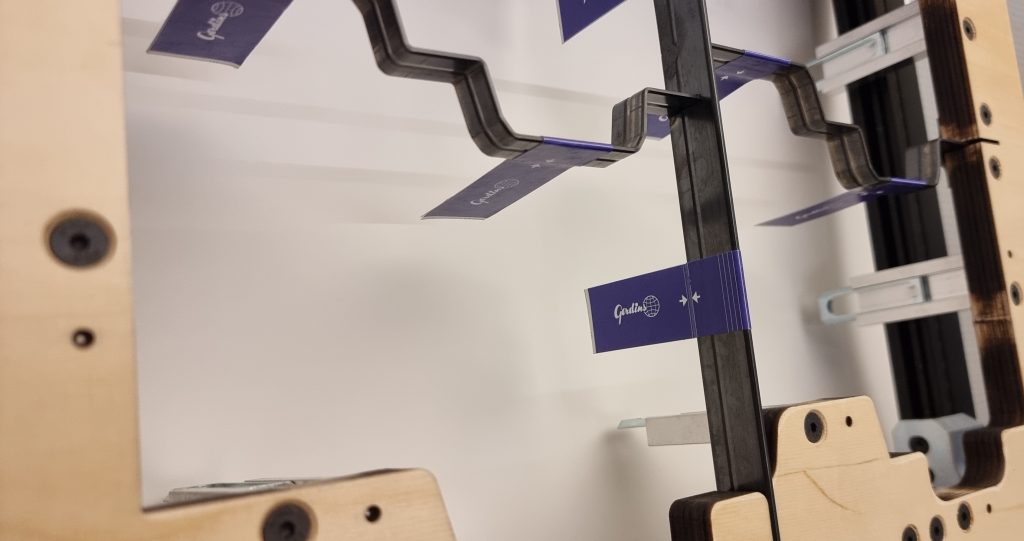 Embossing is a way to elevate a package and increase its value. Easily adjustable embossing elements that provide detailed results in all materials are a matter of course for us. However, embossing is much more than just design. Braille embossing on pharmaceutical packaging has a great benefit to society. Gerdins supplies systems that provide the prerequisites for optimal production of all types of embossing