Steel punches made in Sweden
With 60 years experience in manufacturing steel punches, we are able to offer fast deliveries of standard products from a stock which comprises more than 2.500 different varieties of perforation tubes. A large know-how and the usage of high tech machines makes it possible for us to manufacture customer specific solutions and to offer a complete solution for the customer. With direct sales to more than 60 countries and an impressive network of distributors which enables us to reach even more, we are proud to say that we provide the most available perforation tube in the world.
Our perforation tubes are made from steel of the highest quality and we provide a product range which offers the customer a large flexibility in terms of quantities and design. What we do not have in our standard product range will be manufactured as a customer specific solution.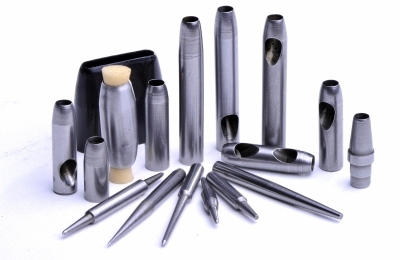 Our fancy punches are manufactured from high quality steel. The product range comprises heights in 9,7mm, 12,7mm, 19mm and 32mm but these can also be made in other heights according to your wishes.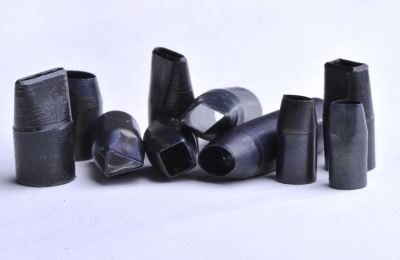 Our 23.80mm steel punches made from high quality steel have a wide range of applications in the packaging industry, the automotive industry, the paper industry, the plastic- and rubber manufacturing industry, the sealing industry, etc. We offer a wide range of standard products and can also manufacture completely according to the customer's own drawings or wishes. 
We are now able to offer also punches for the graphic industry under our brand Gerdins Vicop, where the basic idea is to enable the customers to buy very large quantities at competitive prices.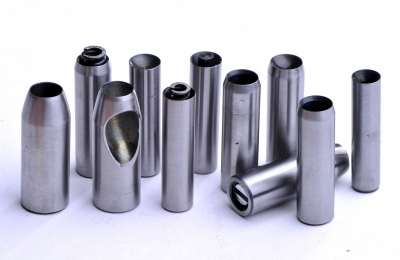 Gerdins Vicop is a brand which can be found all over the world. It offers the customers a wide range of perforation tubes and prickers for the leather industry, enabling the customers to buy large quantities of standard products at very compatible prices.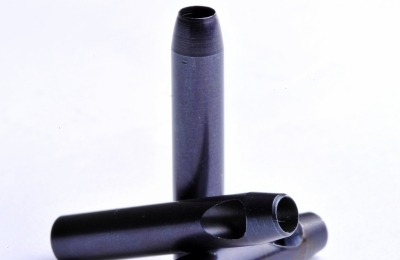 PUNCHES AND PRICKERS AFTER DEMAND
In depth knowledge, high quality steel and high tech machines enables us to produce our perforation tubes. We offer a wide range of standard products and can also offer special solutions to meet customers' demands.
An extensive stock which comprises more than 2,500 different types of steel punches, a developed network of distributors, excellent service and well developed logistics enable us to offer what is required by the industry: quickly, efficiently and accurately.
YOUR CO-OPERATION PARTNER FOR THE FUTURE
Our business activities are based on integrity and a highly ethical attitude to business. With the customer always uppermost in our mind, high levels of service and close communication with our customers, we focus on the importance of long-term business relations.
To manufacture the best steel punches, you need steel of the highest quality. The steel we use is especially chosen to meet our demands of endurance. If the metal is too hard, the perforation tube will break. If the metal is too soft, the perforation tube will fail its mission. The composition we choose of our steel is based on which material that the perforation tube will be used for. That way, each cutting will be perfect and the endurance is secured.